The World's Most Expensive Wedding Cake
People do various things for their satisfaction. This group of people in Dubai tried this amazing thing.
When a couple is about to take their wedding, they are mostly concerning about their wedding cake. They want their wedding cake to be attractive as them. There was a most fabulous and attractive wedding cake in Dubai few years back.
Debbie Wingham is known as the most expensive designer of the world. In 2018 she created this 1 million dollar wedding cake named "Bride" for the wedding exhibition in Dubai. This exhibition took place on 7th of February to 10th at Dubai Trade Center.
This "Bride" was 182cm (72 inch) tall and the weight was 120kg (164lbs). Debbie Wingham was using 1000 eggs and 20kg (44lbs) of chocolate for the "Bride" to make her delicious.
The cake or the "Bride" was decorated with 50 kg of lacy confectioneries. Handmade tiny flowers and pearls were shining around her. It was said that 5000 flowers were there and it took 10 days to finish up her decorations with these flowers. The cake was not just with such decorations, but the "Bride" was decorated with diamonds too.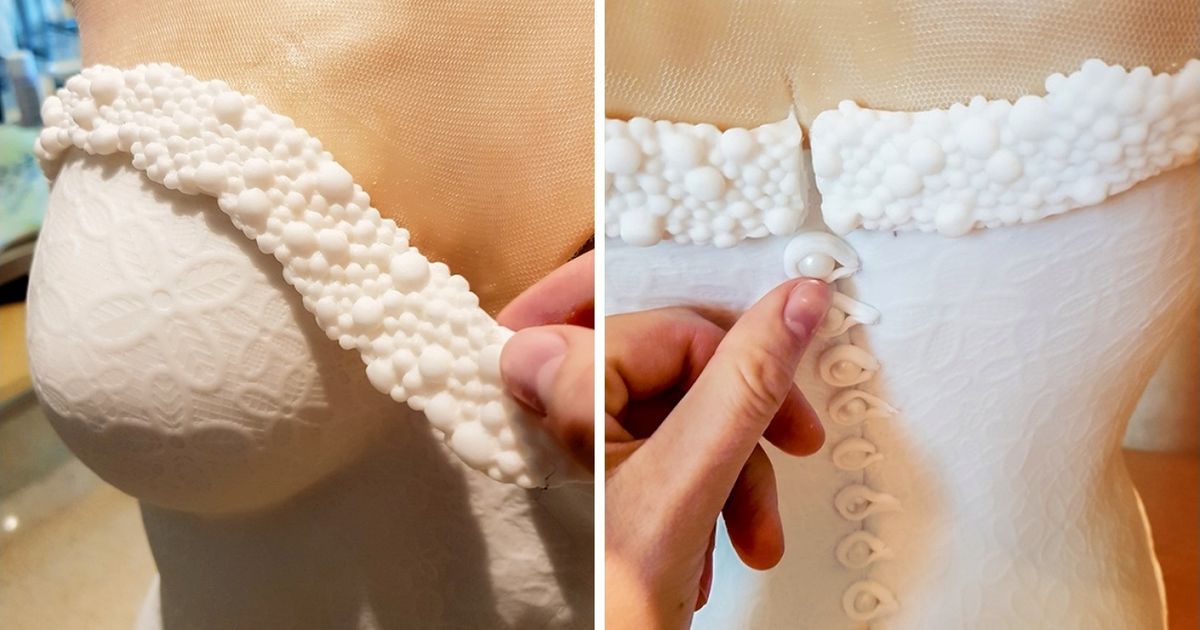 Even though it is as beautiful and as real as a real Bride, there is a question that dangling in once mind. How can someone cut this cake into pieces and eat it? It looks so much real to me.