The underwater data center of Microsoft is resurfaces after two years.
On the wild side of Orkney two years ago, Microsoft sunk its data center.
This data center was recovered from the sea floor and researchers from Microsoft examine how it operates with energy conservation and what they can learn from it.
This project is named as Project Natick
First, the cylinder with servers had a lower failure rate than a typical data center.
Just eight of the 855 servers on board had failed when the container is removed about half a mile offshore in May 2018.
This is very well compared to a conventional data center
The team speculates that greater efficiency can be attributed to the absence of humans on board and the injection of nitrogen into the capsule, rather than oxygen.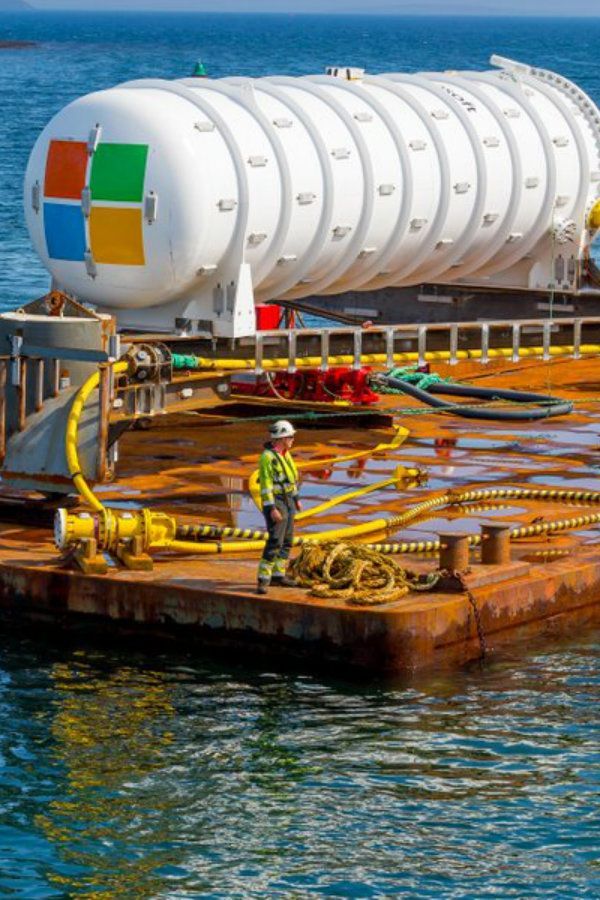 Ben Cutler, who has led this project, said, "We think it has to do with this Nitrogen atmosphere that reduces corrosion and is cool, and people not banging this around."
Orkney was selected by Microsoft for the trial, in particular because the place where the atmosphere was temperate – maybe even cold – was a hub for renewable energy research. The theory was that if they were underwater the cost of cooling equipment would be lower.
After a day's service, the white cylinder was shaped in the cold water with an algae, barnacles and anemones. The data center inside, however, performed well and is now closely monitored to allow the research team to learn more.
Because our data is increasingly stored in the cloud, the huge energy requirements of data centers are being increasingly worried.
Project Natick explored in part the possibility of a commercial proposal being clusters of small subsea data centers for short-term use, but also an effort to learn broader lessons about energy efficiency in cloud computing.
All power from Orkney comes from solar and wind, but no problems were found in maintaining an energy-supplied underground data centre.
An insane idea could sound underwater datacenters. But for several years David Ross, a specialist in the data center industry, says the project has tremendous potential.
He claims that organizations facing a natural disaster or terrorist attack will find it attractive: You can shift anything to a safer place without all the tremendous infrastructure costs involved in building.
Microsoft is careful to say when an underwater data center will be a commercial product, but it has shown that the concept is worth it.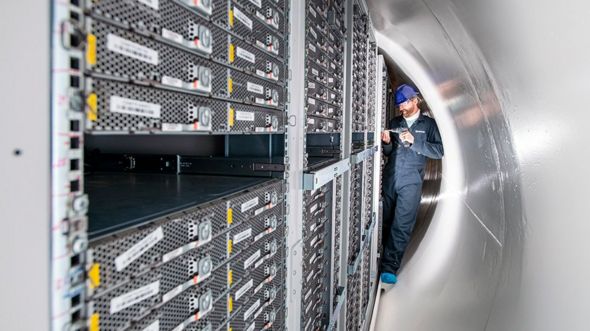 The Orkney experiment has finished. However, the expectation is that more environmentally sustainable storage of data can be carried out, both on and below ground.