Here is an app which tells if co-workers are social distanced
Network Rail uses a socially distant program that warns someone if a colleague is too near.
In order to keep workers healthy at work, Mind The Gap was created to support London start-up Hack Partners.
Audio and Bluetooth signals can be used in the system to determine when users are close together.
The rail network workers now commonly use the software, and other businesses will be rolling it out.
Martin Frobisher, the Director of Safety, Technological and Engineering at Network Rail, said:
"I am immensely proud of our entire workforce for the part they have played to keep the country running throughout the pandemic,"
"As we start to plan for a return to office working, we've been looking at absolutely everything to make sure we can continue to keep our people safe."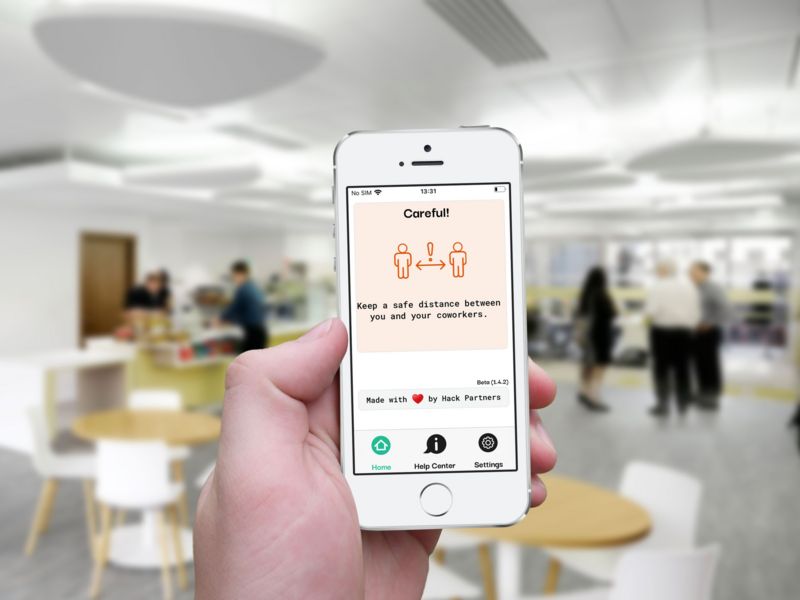 Employees can download the app in line with government guidelines and set their preferred distances.
If another user of the application is too near, they will then receive a notification.
The Difference is used for measuring the distance between phones with unheard-of ultra-high frequency sound and bluetooth to prevent an active Internet link from functioning.
While it was difficult to detect accurately long distances from many touch tracking applications with Bluetooth, the combination of technology and audio measurement gives an accuracy of between 6 and 8 cm.
The software continues to work behind it, so it can drain the battery of the smartphone.
High frequency sound trials so far have shown that it does not affect infants, dogs or cats or hearing aids, said Hack Partners CEO River Tamoor Baig.
Mind the gap is built in the interests of user privacy and does not monitor individuals or exchange confidential data. This means that managers are not in a position to track past or current movements.
The software is available for workers to download from Network Rail.
Hack Partners hopes that the app will allow those who want to return to the office to feel more comfortable.
The company also has discussions with app developers in link monitoring who battle with Bluetooth to get accurate distance results.